James Bond, Harry Potter and The Dark Night Rises are among many top productions that have featured Scotland's outstanding scenery, therefore it comes as no surprise that Scotland has just been voted Best Cinematic Travel Destination by one of America's biggest newspapers – USA Today.
Scotland beat other popular destinations like Las Vega and New Zealand to claim the number one spot.
The rugged Scottish landscaped, iconic buildings and warm Scottish welcome has been attracting top class film makers for years and tourists flock to see locations from their favourite films.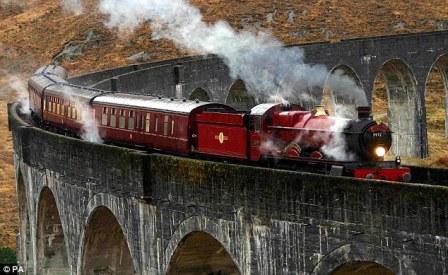 One of the 'must do' train trips in Scotland is the Jacobite steam train, now known by many as 'The Hogwart's Express'.
It is a legendary element of the Harry Potter films, taking student wizards from London to Hogwarts school. The Jacobite train starts its journey near Ben Nevis and travels through stunning scenery to Malaig on the coast.
Guests at Rhumhor Holiday Lodge often visit one of the locations featured in the award winning TV drama Downton Abbey during their stay at the lodge.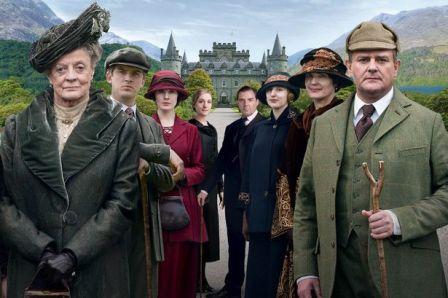 The fairy tale Inverary Castle, home of the 13th Duke of Argyll, was the highland destination in one of Downton Abbey's Christmas specials.