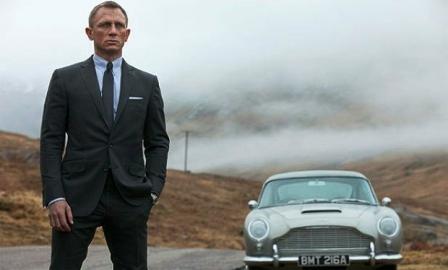 Thanks to our most sauve and sophisticated British spy Scotland was dubbed the world's top tourist destination for 2013. Our bookings this year have certainly reflected the increased desire for people to explore James Bond's ancestral home.
The Bond movie Skyfall shows James battling his nemesis amid stunning highland countryside and was one of the reasons a US broadcasting giant chose Scotland ahead of a list of exotic places.
CNN Travel said scenes in the Bond movie Skyfall would have film-goers leaving the cinema wishing "they could race through Scotland's dramatic countryside". Along with the animated film "Brave" there has been plenty of Scottish images on the big screen to entice those looking for a special vacation.
A feature published on the broadcaster's website said: "Scotland has seen fit to dub 2013 the "Year of Natural Scotland", and what better time to do it?
CNN highlighted the myriad of outdoor events taking place in Scotland in 2013, including the Open Championship golf tournament in July and the Scottish Food and Drink Fortnight in September.
We have experienced an increase in North American guests looking for quality vacation rentals in Scotland this year, and speaking recently to the owner of a 5 star wedding venue on Loch Goil they too have experienced a similar increase in overseas bookings and enquiries.
Why not come and explore the beauty, history and excitement of Scotland and stay with family and friends in a fairy tale Scottish vacation rental?