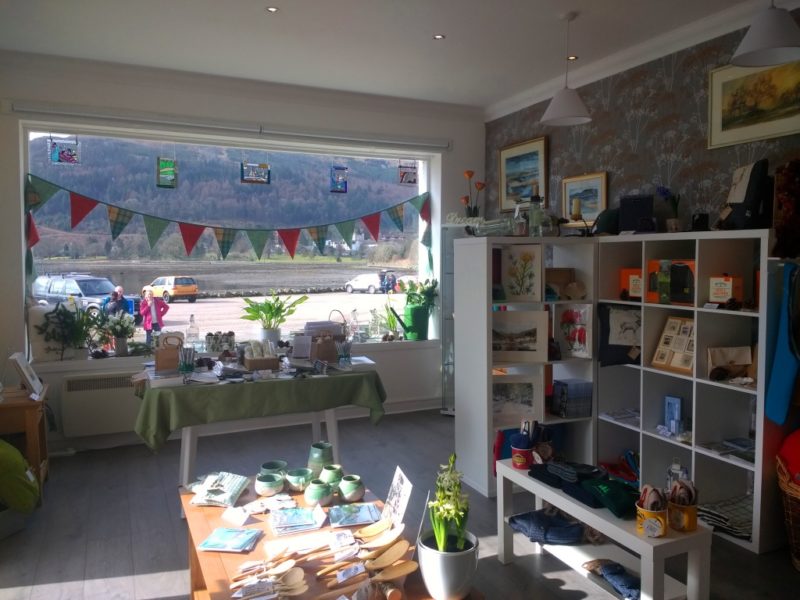 New Gift and Craft Shop Opens on Loch Goil
We are delighted to see PineTrees Giftshop newly opened in Lochgoilhead. It is located next to the village post office, opposite the village car park. The shop has stunning views of Loch Goil, however it is worth tearing your eyes away from the vista to look at all the lovely gifts and crafts on display. Most of the items are made locally, proving what a talented bunch of people live and work in the glen!
There is fine handmade silver jewellery, beautiful paintings, cards, candles and craft items. There are also plenty of souvenir Lochgoilhead items and some great books on history and walks in the local area.
We think this will be a real hit with our guests as it is the ideal place to buy souvenirs of your stay and also some amazing and unique gifts for family and friends back home.
Our best wishes to Pinetrees – we know you are going to be a huge success.