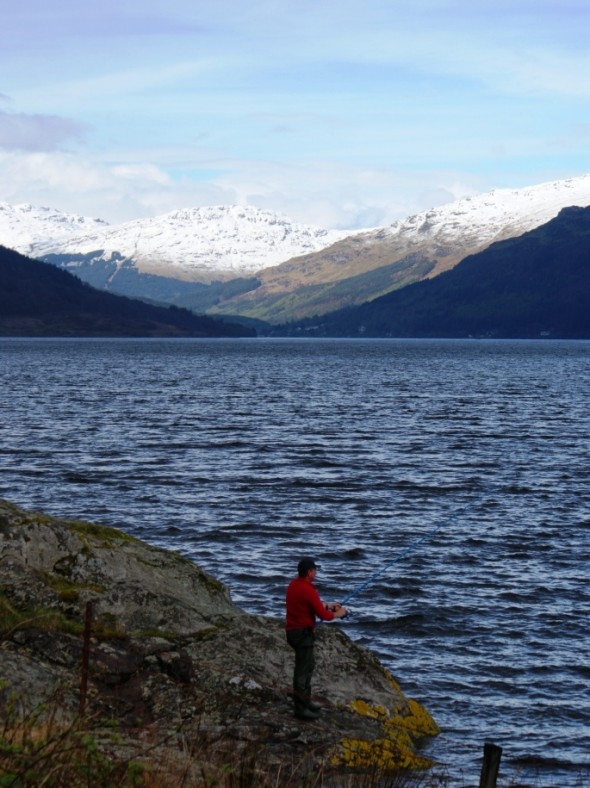 One of the most common comments from our guests is just how peaceful it is here.  There is no steady hum of traffic in the background, just the sound of bird song from both land and sea.  One way to really appreciate the tranquility is to pick up a rod and try your hand at fishing. 
Whether you are a pro or a complete novice, Rhumhor is in the perfect location to enjoy this relaxing pass time.  You really can unwind and cast away your worries. 
There is free fishing all year off the shore or from a boat.  From June until late October there are usually shoals of mackerel to be found, while cod and Pollack are around all year.  There are some lovely spots to fish from along the shoreline at Carrick Castle, just ask.
If you'd like to fish from a boat then you can hire a boat, rod and tackle from Loch Goil Cruisers, on the road between Carrick Castle and Lochgoilhead. 
If you'd like to fish on a river then you can fish on the River Goil which has salmon and sea trout runs.  Permits are available from the postoffice  at Lochgoilhead – more details about when permits are available can be found in the house on arrival.